If you're like many people today and saving for retirement, you're probably concerned about whether your financial planning and investments are on track to help you reach your goals.
And, if you are already retired, you may be worried the your ability to sustain enough income over the years, keep your portfolio intact during market swings, plan for future expenses, and leave some type of inheritance to your beneficiaries.
Could you use a Second Opinion? Similar to a second opinion that you might get on important medical issues, RockCrest Financial offers you a personalized check-up on your financial health!
You'll get an objective review of important issues, like:
your current financial situation and ability to meet short term challenges;
your long term goals and if you are currently on track to meet them;
your personal "risk number" and if it's the same as how you're actually invested.
You'll also get a chance to ask some of the burning questions that may be your mind about retirement planning, income planning, investments, insurance, social security and other financial challenges that you are currently facing. So, what are you waiting for?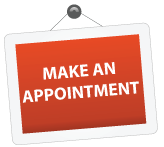 Give RockCrest Financial a call today at 856-472-9299 or Click here to schedule a FREE Retirement SOS™ appointment!