In our experience, it's not the BIG things in life that "get you"…  since you usually see THEM coming! The real danger is often the SMALL things most people don't think about until them seem to "come out of nowhere"… and suddenly become potentially big financial problems in retirement.
We help clients in retirement identify and fix these "small" issues before they potentially become big problems in the future. Our "Worry-Free Retirement" Review process can help retirees identify and fix up to 21 different financial, medical, legal and governmental issues and benefits they often don't even know they've missed, overpaid on, or are entitled to receive!
Are you concerned about protecting the retirement you've taken decades (your entire lifetime) to build? We offer a limited number of PROSPECTIVE CLIENTS each month the same access to our "Worry-Free Retirement" Review process. It can help identify the benefits you may have missed, overpaid on, or are otherwise entitled to receive…  for free at absolutely no-cost, nor obligation (other than taking the time to meet)!
Including-
A program to protect your spouse from losing half her Social Security income at your death;

A program to cover up to two-years' of in-home or long-term care without paying a cent in expensive annual premiums;
A third-party, independent analysis of your brokerage and retirement accounts that may help identify undisclosed issues which may be preventing you from receiving thousands of dollars per year in investment benefits;
A review of your POAs (financial and medical) to help ensure that they work when you need them most… and how to easily fix the "language" missing from almost all that we've seen.
… And up to 17 other benefits!
These are important benefits and you've paid into the "system" for years. Doesn't it make sense to get every penny you are owed? Click "Learn More" to setup your FREE meeting to walk through your own personalized "Worry-Free" Retirement Review & Second Opinion Service or call us at 856-777-8997.
Why do we offer this service to prospective clients? In our experience, we find that very few advisors ever address the benefits and issues found in our checklist with their clients. That's where our "21-Point Checklist" comes in! Not only is it the way we continue to differentiate ourselves from the competition for our current clients… it is the best way for us to introduce ourselves to prospective ones, too!
We find that one of two things generally happen if you decide to meet with us. In either case, you'll gain valuable knowledge about specific issues and benefits that affect you. At that point you can either ask us for help and want to become a client… or you can take that knowledge back to your current advisors and have them take care of it. We'd love if you became a client, but even if you don't, we bet that you'll be happy enough to most likely refer friends and family to come see us, too. (And, your advisors may even be impressed enough to contact us so they can learn more about how we can help their clients!)
Interested in going through your own, personalized "Worry-Free Retirement" Review and finding out the benefits you may be owed? Call us at 856-777-8997 or make an appointment using our online calendar link below: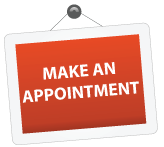 If you're still curious, here's a great video that explains what we do, who we help, why it's so important and how we do it! Check out the video below:
Now that you've learned more… are you ready to get your own, personalized "Full Checklist" to identify the benefits you may be owed? Call us at 856-777-8997 or make an appointment using our online calendar below: