By the end of my son's first semester of freshman year at college, he was classified as a sophomore. Did he take 24+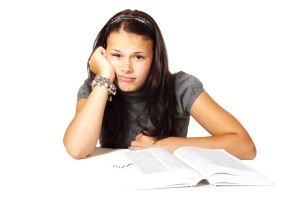 credits his first semester? Of course not. Did he take take college courses during the summer? Nope. So, what he did do that gave him 15 credits, put him a semester ahead of his peers and and may help him get through college in three and a half-years rather than four? And, how can you help your children who may soon be entering college, save time, money and give them a jump start in earning an income in their career?
If you'd like to give your kids a head-start in college, consider these alternative means of earning college credits… which may help to either potentially reduce their course load, and graduate on-time or even faster. In fact, the potential benefits are significant:
save on the cost of tuition if paying by credit or by graduating early;
study abroad;
get a second major or minor at the same time they are pursuing their primary degree;
avoid required introductory courses allowing them to focus on the more degree-specific courses or reduce the course load;
pursue other interests while going through college or other electives they may not have otherwise been able to take due to the rigorousness of the curriculum.
In fact, a 2008 Survey Preliminary Report by The Council for Adult and Experiential Learning (CAEL) showed that students who take Prior Learning Assessment tests are more likely to graduate at all, and often graduate faster (http://www.cael.org/). While your child is still in high school, they should seriously consider taking the following (hint: #2 thru #4 could work for any adult that qualifies. So even after high school, if you are looking to go to college, you may benefit from these, too):
Advanced Placement (AP) Exams:  Many parents and students don't realize the power of taking AP courses and exams in high school. Not only does it often help favorably weight your GPA and look great when applying to colleges, it also has the potential to shave a semester (or potentially two) off of your college bill! According to CollegeBoard, most colleges and universities offer either advanced placement and/or college credit to students who have passed the AP Exam with a qualifying score of 3 (qualified), 4, or 5 (extremely well qualified) out of 5 or higher (level of score accepted is up to the college). There are over 34 high school AP Courses and Exams covering about 19 subject areas that students can often chose from, including specific areas of Arts, English, History & Social Sciences, Math & Computer Science, Physical Sciences, World Languages & Cultures.
Placement Test Exemptions/Challenge Exams: Although not as big a game changer for most students, many colleges have placement tests directly administered by the college, which allow the student to get out of having to take the basic Math or English subject requirements. Your student can take them the summer prior to entering their freshman year. Passing them reduces the basic courses that some students would otherwise need in order to get to the higher level courses necessary to complete their degree. The more your college student can stay on track with their curriculum, the easier it will be for them to schedule the courses they need
College-Level Examination Program® (CLEP): Here's one that most students and parents don't even know is available. The CLEP is accepted at about 2900 colleges and universities and offers 33 "credit-by-examination" tests. It's up to the college or university to determine for which exams it will give credits, the minimum score needed to get that credit and the amount of credit given (up to 12 credits per exam). Unlike the AP Exams, the CLEP is a test that can help provide college credits for "what you know" without taking a specific course (like required with AP). Testing areas include those in History & Social Sciences, Composition & Literature, Science & Mathametics, Business, and World Languages.
DSST (formerly DANTES Subject Standardized Tests): This is another test that most collegebound families don't know about. The DSST currently offers 38 exams approved for college credit. For those in military active duty and their spouses, the exams are funded. Approximately 1900 institutions grant credit for these exams, which cover areas in Business, Humanities, Math, Physical Science, Social Sciences and Technology. In my experience, there are not as many key four year institutions that currently award college credits for DSST exams in New Jersey or Pennsylvania. However, it may be worth checking with potential colleges that your student is planning to apply.
With the average college credit being approximately $250, the cost of these exams (between $0 and $92 per exam) is a fraction of an average three credit college course at $750. In fact, at many of the choice colleges and universities that most families who come to me are looking to send their kids to, the cost of a three credit course is often well over $1,000). Helping you child get college credits before they go to college, may be a smart idea.
While there may be additional strategies, these are among the most common exams that are readily available to most students. If you know of others that are credible and widely accepted that I may have missed, please email me or comment below and I will add them in future updates.
As always, and whether or not you are a current client, if you have any questions please feel free to contact me.